Hannah Bryan | Branding Copywriter
Build bridges with sincere copy.
What My Clients Say
"Hannah has helped me frame and communicate what is essential to my identity as an artist. Her professionalism, flexibility, and experience as a multi-genre writer has made working with her a joyful experience."
- Matthew Shreve, composer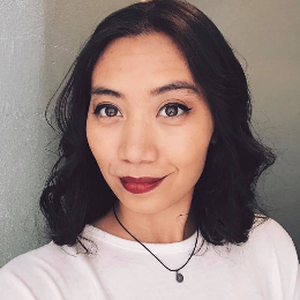 Who I Am
Hi! I'm Hannah. I am a branding copywriter who specializes in creating copy for social media, digital websites, email campaigns, and SEO.
I especially love writing about wellness, women's health, fashion, and arts.
What I Do
I help clients develop their brands with memorable, sincere messaging.
Marketing doesn't have to feel fake. When I work with my clients, my goal is to shine a light on the aspects of your brand that best resemble you, your goals, and your beliefs. Then, I build off of those ideas!
First, I discuss with you your goals for your brand to discover your ideal target audience and perfect your brand identity and voice. Then, catering to your brand, I write whatever branding copy you need from me. Need to build a sleek new website? An aesthetic email newsletter? Eye-grabbing social media posts? You name it! All the while, I highlight your brand's best qualities, features, and benefits.
Most importantly, I uncover and deliver the true value of your brand to your customers, helping them understand how unique it is and why they ought to pay attention to it.
Other skills I have include using Canva and Adobe products to create fitting typography and designs that catch the eye.
My Experience
I have 5+ years of writing creatively, academically, and professionally in multiple genres and forms.
Since receiving my Bachelor's Degree in 2019, I have written branding copywriting for websites, edited resumes and cover letters, and even worked with Seattle Opera to write a commissioned opera libretto as a Librettist Fellow.
My copywriting clients have mostly included artists, musicians, and independent fashion designers in need of digital copy for their websites.
Why You Should Work With Me
I know how to make an informative, inspiring, well-rounded argument for your brand.
I won't beat around the bush: I have an excellent, intuitive grasp of language. I am obsessed with words. Even more, I am obsessed with finding the perfect words.

My attention to detail - as a writer, proofreader, editor, etc. - is what can make the difference between a website visitor and a customer.
You need someone like me to ensure you are building the best brand possible.
Let's Work Together
Ready to get started? You can schedule a free consultation to discuss your branding goals!